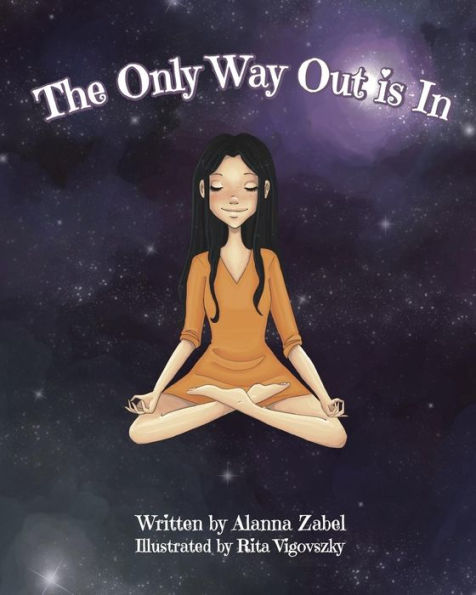 The Only Way Out Is In
Sama is a young goddess, unseen to the outside world behind an invisible wall. Only someone with a pure and true heart would recognize her, thereby liberating and revealing her as the teacher she is prepared to become.Warriors from every nation have attempted to discover her, but none have passed all three tests required to do so. After one particular warrior failed his near-perfect attempt, Sama was overcome with great disappointment. Ashta the spider appears to her. He informs her that she has the power to liberate herself; that she need not wait for a man to set her free.
Ashta teaches Sama the Eight Limbs of Yoga, or the Ashtanga Path. After immersing herself in the practice of Yoga, Sama connects deeply to her authentic spirit and the present moment power of her mind's focus. This energy breaks down the wall that has encased her. She liberates herself. Sama realizes that The Only Way Out is In. 

Written by Alanna Zabel. Illustrated by Rita Vigovszky. 
Available in Hard Cover and Paperback.
ISBN: 978-0989807760
Page Count: 34
---
Share this Product
---
More from this collection